Yes I know it has been ages since I posted on this blog and I apologise. Real life and taking up running has meant my priorities have been elsewhere but I do have some techie posts coming up shortly (I promise).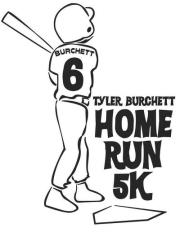 So I'm almost ready to run my first 5k Run on Oct 29th in aid of Tyler Burchett, the son of a work friend who suddenly became paralyzed through Myelitis a couple of months ago. The run is a fundraiser to help support the family with medical bills and home modifications.
So, if you'd like to sponsor me and will see me in person before (or shortly after) Oct 29th 2011 then I'll gladly pass your donation on. If you are not going to see me in person but still want to sponsor me or donate to help this family then you can use this paypal link
(Note that the money will go into my account which I will then transfer to the Burchett family – You will have to trust me on this – it was the best way of reducing the credit card fees. Incidentally if you have a paypal balance there are no fee's. Otherwise there is a small credit card fee that I will cover up to the first $1000 of donations if you do not wish to pay the credit card fee – let me know on the sponsor form)
If you are a runner in the Columbus,OH area and want to run a 5k to support a local family then there is still time to sign up at the official race page – all the race fee's have been covered through corporate sponsorship so your race fee goes directly to help the family.
If you want to bake some food for the runners afterwards I'll also take this down to the race too. (Just please make sure it doesn't have nuts in it so I can eat it 😉 )
If you subscribe to my feed here, my IRL and Facebook status, I apologise for sending this out multiple times.