A week or so ago I was trying to administer a new Office365 Tenant in preparation for an Office365 migration. Part of the process is to configure the various services to reduce the security risk due to unauthorised sharing of files etc.
Attempting to log into the Teams admin interface gave me the worst error message of "Something has happened" when clicking on the Teams admin link as per the screenshot below. Not only is the Error devoid of anything useful but it's inaccurate as actually *Nothing* has happened.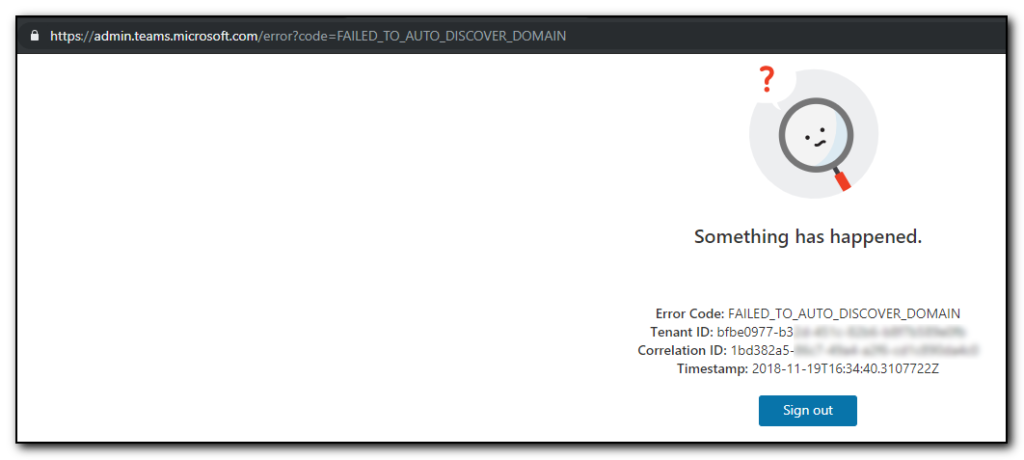 The error code FAILED_TO_AUTO_DISCOVER_DOMAIN was misleading – it has nothing to do with the autodiscover record.
It turns out that the admin interface for Teams only works if you have at least one user with a Teams licence.  I didn't have any as this was a new Tenant and the only users in the system are currently Global Admins that don't have any licences assigned to them.  Once a licence was applied and 5 minutes had gone by (with a successful Teams login) I was then able to login and make the required settings.